Why (and when) you need merino this winter
Staying warm, dry and comfortable during winter is no joke — especially when you're enjoying the outdoors. Nothing's worse than feeling underprepared, which is why it's essential to have clothing that can respond to the conditions.
Cue merino wool. Some call it nature's wonder fibre, and for good reason. It's unique properties make it a great option when it comes to layering, full stop. But before we get too deep into what makes it so good, let's take a look at what makes it different from other wool.
Not all wool is created equal
While all wool is made from Keratin — the same protein found in our hair and nails — merino wool is a cut above the rest because it's evolved to be lighter, better at regulating temperature, antimicrobial, and naturally more comfortable on skin.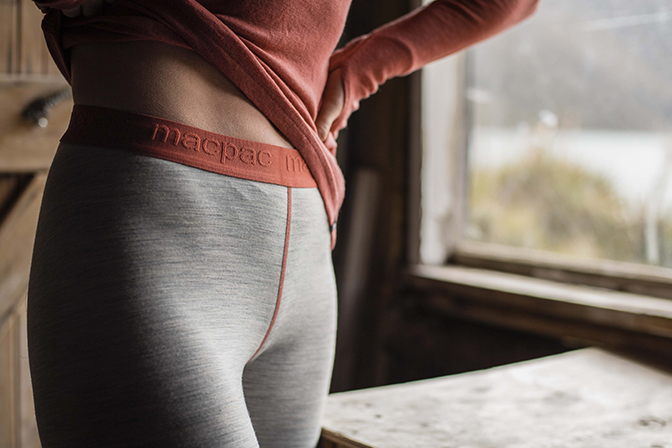 Merino sheep are mostly farmed in Australia, South Africa and New Zealand. And if you think about the diversity in temperatures across these places you can get an idea of the conditions merino wool works in. Take Central Otago, for example. Even through freezing winters and hot, dry summers, stock are equally at home in temperatures above 30°C as they are well below freezing.
Once it's shorn and processed, Merino wool is made available to us in a few different sizes. Measured in microns, this number refers to the diameter of the fibre itself. The lower the number, the finer the yarn. But just remember that finer yarns are softer, so they require more care compared to synthetic fabrics.
At Macpac, we select yarns between 17.5 and 21 microns depending on the end use of a garment. When it comes to naming, the numbers (like a 180 pullover or a 320 jacket) refer to the fabric's weight — measured in grams per square metre. Just like microns, a larger number = a heavier fabric.
In comparison, traditional wool looks thicker and coarser than merino under a microscope. It feels that way on skin, too.
What merino is good for
Where to start? Merino wool is a great baselayer due to the range of temperatures it thrives in. It's not itchy because it's a lot finer, making it comfortable for the entire day — if not the entire week.
Aside from baselayers, merino can also be spun into jackets, hoodies and pullovers that work just as well either over other merino layers, synthetics, or casual cotton tees.
Compared to synthetic baselayers in particular, merino wool is naturally antimicrobial because it carries lanolin — a natural wax that inhibits the growth of odour-causing bacteria. This makes merino ideal for multi-day adventures and backcountry huts alike. Nobody wants to be the one stinking out the place, right?
This resistance to odour means merino wool doesn't require washing as often as your other layers. If you're away for extended periods, you can often get away with rinsing the sweat and leaving your layers to dry.
Merino also has greater environmental properties than synthetics, something we really care about.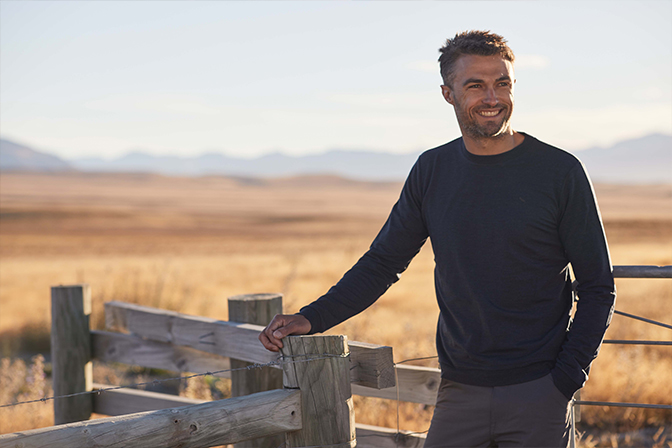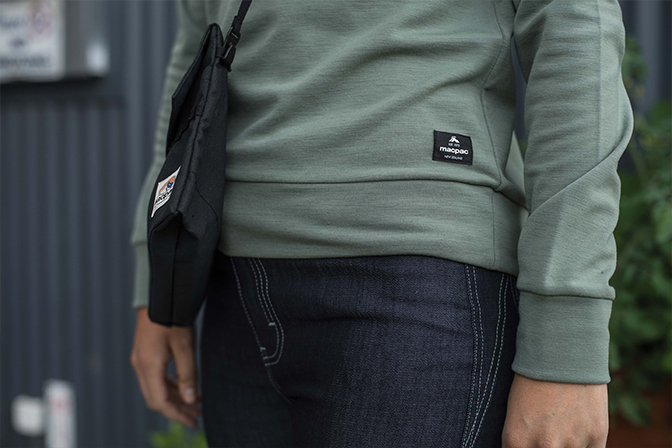 Where it doesn't work so well
Synthetic options are great if you're really pushing your limits, so we wouldn't recommend merino if you were, say, heading out for an hour's run in the sun. That's because where hydrophobic synthetic layers work by moving moisture directly from your skin to the outside of the garment where it can evaporate, merino absorbs moisture before moving it outside.
You might have experienced this yourself, where your shirt looks like it's soaked but you're not feeling much of a chill. The lightness of merino wool usually comes into effect not long after — evaporating the sweat and drying in next to no time. This lightness, however, can result in less strength compared to synthetics of a similar weight.
What about merino blends?
Depending on how active you're going to be in your merino, opting for a blend of natural and synthetic fabrics might be the way to go. Take our Casswell long sleeve tees, for example.
By wrapping a nylon core with natural merino we're able to increase durability while still providing the breathability, comfort and antimicrobial benefits of merino wool — perfect underneath a pack or out in the mountains. The way these garments work in comparison to purely merino or purely synthetic options is unique because we've used the yarn where you're likely to sweat most.
After some more reading?
If you haven't already, check out our dedicated wool page to find out why we're committed to sourcing 100% of our wool from Responsible Wool Standard (RWS) accredited suppliers by 2025.