Purchase A Gift Voucher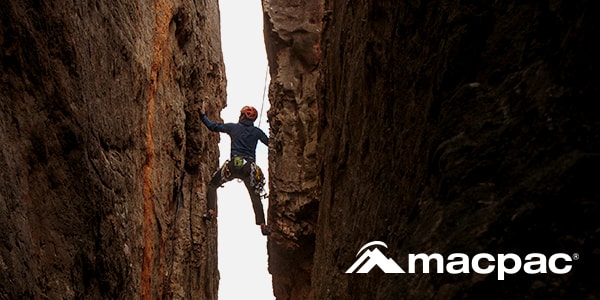 REDEEM ONLINE AND IN STORE.
Give the gift of adventure! Gift vouchers are emailed directly to the recipient's inbox.
Gift vouchers are redeemable online and in-store.
Gift vouchers can only be redeemed in the country of origin.
Terms Of Use
Macpac gift vouchers are only redeemable in the country of purchase.
You cannot purchase a gift voucher on our webstore using another gift voucher for payment.
No change will be given. Vouchers can be redeemed in full or for part of a payment.
If the amount of your gift voucher does NOT cover your total order amount, you will need to pay the remainder of the purchase with a valid credit card. Gift vouchers are non-transferable, non-refundable, cannot be redeemed for cash (except where required by state law) and cannot be credited to an account.
We do not charge sales tax when you buy a gift voucher because it is charged when the gift voucher is used. State tax may be added to all orders shipped to addresses in the states indicated here.
In the event that gift voucher value information is unable to be retrieved online, we reserve the right to decline a gift voucher online transaction until the correct gift voucher value can be verified.
Unredeemed balances will remain on the voucher until used.
Macpac cannot replace, redeem or refund lost, stolen or damaged gift vouchers.
Gift voucher balances can be checked in store, or please contact customer service for this information.
If you have any additional questions, please contact our Customer Service team.
Gift vouchers have no expiry date.