The right snow gear can make all the difference — regardless of whether this is the year you're finally booking that lesson, or you're only a couple of seasons away from a lifetime pass. And while you're unlikely to forget your skis or your board (although we know it happens), we've made this checklist to cover everything from the jacket you'll need to the goggles that can make or break the day.
Before you get to the mountain, make sure these are in the car
Snow chains
- Regardless of who's driving — and whether there's fresh snow or not — having chains that you can fit properly are the first step to getting to and from the mountain safely.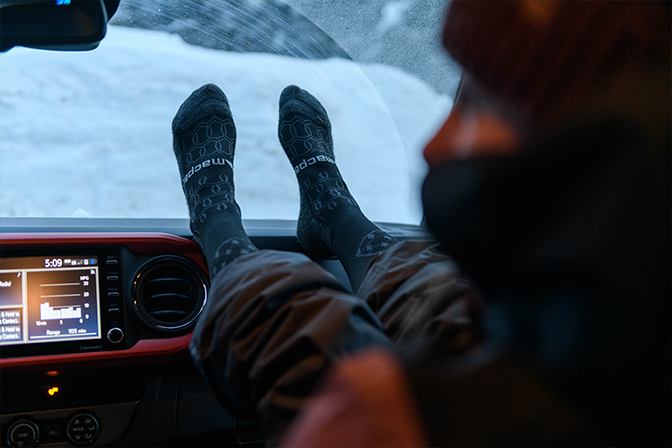 Snacks and water
-You'd be surprised how much a couple of lollies can lift your mood.
Dry clothes
- Nothing's worse than wearing wet gear all the way home.
First-aid kit
- With any luck, this one stays in the car all day.
Sunblock and SPF lip balm
- Snow reflects UV rays. The altitude will increase its intensity too.
Your technical ski gear
- Jeans and track pants won't cut it. We'll outline what you need below.
Skis or board, and boots
- Don't be that person.
What you'll need on the slopes
Baselayers (men's and women's)
- Prothermals are ideal if you're working up a sweat. Merino is great if you want something you can dry and wear the next day. Just make sure you've got something for your top and bottom half.
Mid layers
- Insulation is key. Check out the Ion fleeces for off-mountain versatility, or the Nitro if every gram counts.
Outer layers
- Your raincoat and track pants won't cut it on the snow, so investing in a proper snow or ski jacket and pants will ensure you stay warm and dry. Our fully-featured Powder and Spree (kids') ranges are made for resort riding. But if you're heading off-piste, check out the Prophet jackets and Barrier bibs.
- If lightweight and off-mountain use matters, take a look at the Pisa or Pulsar jackets.
- And if you're after an in one option for the resort, the Névé Three-In-One jackets (men's and women's) come with a waterproof shell and a detachable down inner.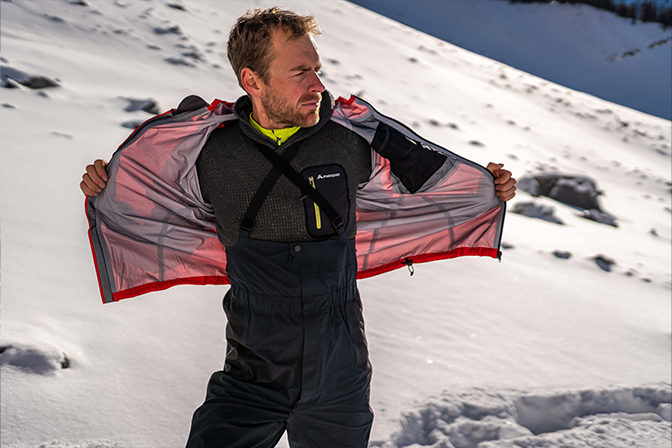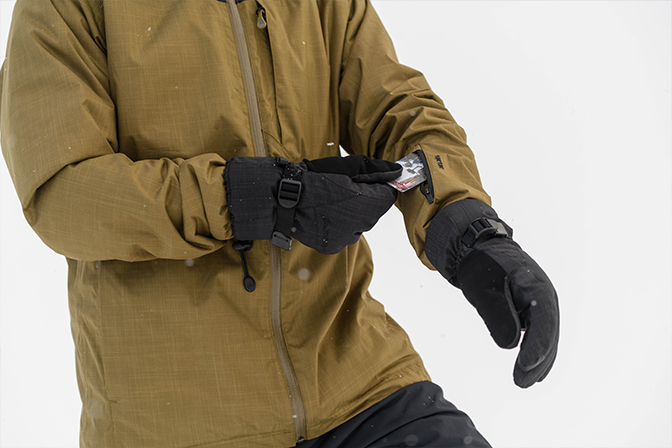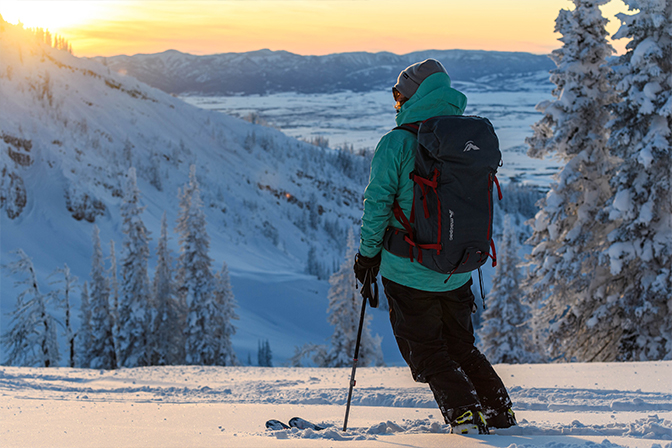 Beanie
A ski backpack to keep everything in
- Snow will inevitably soak most packs, but the Huka is made from specifically-chosen nylon with space for everything from snacks to shovels.
And lastly…
A positive attitude
- An average day on the hill is better than a great day in the office, so don't sweat the small stuff. Some of the best skiers and snowboarders are the ones who have the most fun, anyway!